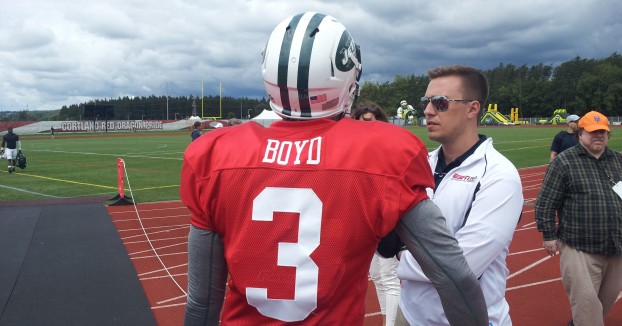 The Jets training camp practice today was action-packed. Here is some of what I saw . . . This is a premium article. You must...
Continue reading this article by becoming a subscriber below.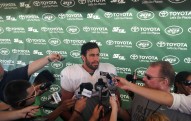 Premium – It's time for a truckload of practice Whispers...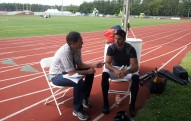 Cortland – Time for a heaping helping of the good...
Twitter: jetswhispers
"Have we been putting in the work to be the best defense? I would say no. We've got to work a lot harder." - Jets LB DeMario Davis

Great stuff from DeMario Davis on SiriusXM NFL Radio on whether Jets are best defense http://t.co/b3ZDKgyAY2
@acejet It was a very impressive interview. You have to give the guy credit for how hard he works.
2014 Regular Season
Sep 7
vs Raiders
Sep 14
@ Packers
Sep 22
vs Bears
Sep 28
vs Lions
Oct 5
@ Chargers
Oct 12
vs Broncos
Oct 16
@ Patriots
Oct 26
vs Bills
Nov 2
@ Chiefs
Nov 9
vs Steelers
Nov 23
@ Bills
Dec 1
vs Dolphins
Dec 7
@ Vikings
Dec 14
vs Titans
Dec 21
vs Patriots
Dec 28
@ Dolphins