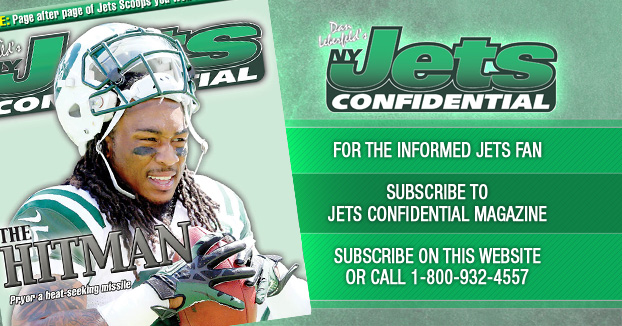 Premium – Never a dull moment with the Jets, even at 1-6. They always keep things interesting, as they did today with the Percy Harvin...
Continue reading this article by becoming a subscriber below.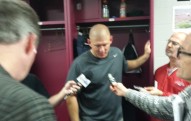 Foxboro – You could fit the Jets margin of error...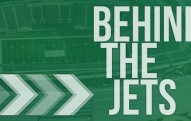 Concord – It's time for another edition of "Behind the...
Twitter: jetswhispers
@JCalbreze I don't know about going after guy who blew knee out twice. I'd keep Vick another year. I think he will be helpful with Harvin.

"Were you in this locker room? This is a team matter. That has nothing to do with you." - Brandon Marshall to a reporter.

@JCalbreze I like Vick. He can still spin it and run. I watch him every day in practice-I'm not putting him in Canton, but he can still play
2014 Regular Season
Sep 7
vs Raiders
Sep 14
@ Packers
Sep 22
vs Bears
Sep 28
vs Lions
Oct 5
@ Chargers
Oct 12
vs Broncos
Oct 16
@ Patriots
Oct 26
vs Bills
Nov 2
@ Chiefs
Nov 9
vs Steelers
Nov 23
@ Bills
Dec 1
vs Dolphins
Dec 7
@ Vikings
Dec 14
vs Titans
Dec 21
vs Patriots
Dec 28
@ Dolphins