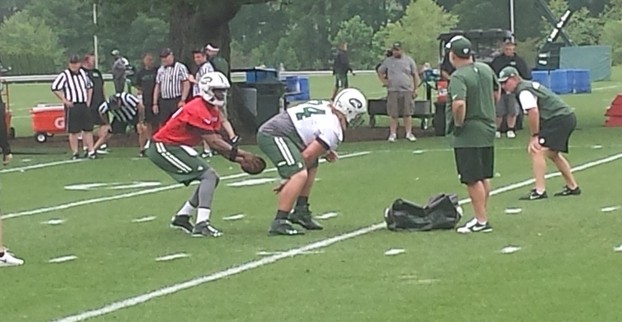 Florham Park – The Jets are halfway through their OTAs after completing Wednesday's practice. Let's take a look at some of what went on today...
Continue reading this article by becoming a subscriber below.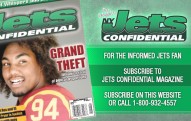 While it might not be the most important issue in...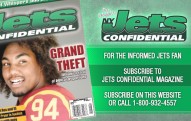 New York Jets defensive coordinator Kacy Rodgers made a very...
Twitter: jetswhispers
This Bowles sentence sums it up best http://t.co/vbQunvD8FW

Joe Horn called Roger Goodell, "The Devil." That seems a little over-the-top, don't you think?
2015 Regular Season
Sep 13
vs Browns
Sep 21
@ Colts
Sep 27
vs Eagles
Oct 4
@ Dolphins
Oct 18
vs Redskins
Oct 25
@ Patriots
Nove 1
@ Raiders
Nov 8
vs Jaguars
Nov 12
vs Bills
Nov 22
@ Texans
Nov 29
vs Dolphins
Dec 6
@ Giants
Dec 13
vs Titans
Dec 19
@ Cowboys
Dec 27
vs Patriots
Jan 3
@ Bills