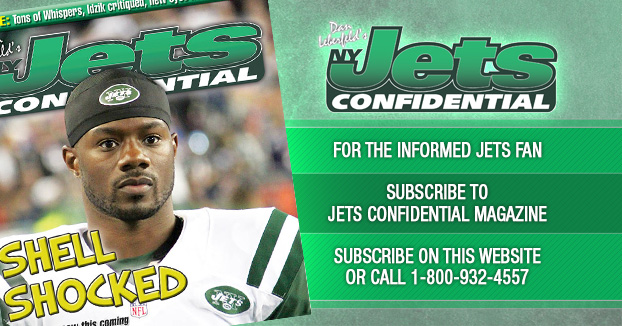 Will Geno Smith be held to the same high standards that Mike Vick was? Vick was benched after one bad game. This is a premium...
Continue reading this article by becoming a subscriber below.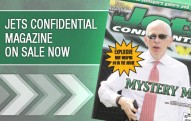 New Jersey – The Jets made a bizarre decision today....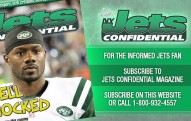 The Garden State – A few different items to get...
Twitter: jetswhispers
So many players listed on the injury report with "illness." NFL locker rooms are germ factories. Things spread quickly.

@BrianBer19 Perhaps both the GM and coach should be on the hot-seat.
@EdNYJETS13 It really was. I was thinking they had some kind of scoop. It wasn't.
2014 Regular Season
Sep 7
vs Raiders
Sep 14
@ Packers
Sep 22
vs Bears
Sep 28
vs Lions
Oct 5
@ Chargers
Oct 12
vs Broncos
Oct 16
@ Patriots
Oct 26
vs Bills
Nov 2
@ Chiefs
Nov 9
vs Steelers
Nov 23
@ Bills
Dec 1
vs Dolphins
Dec 7
@ Vikings
Dec 14
vs Titans
Dec 21
vs Patriots
Dec 28
@ Dolphins