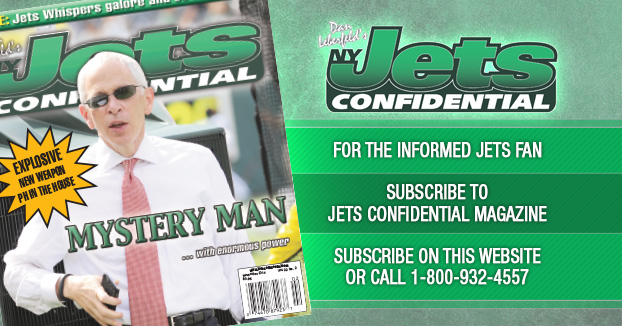 A caller to SiriusXM NFL Radio was talking about how their team has the Jets on the schedule coming up, and how that should be...
Continue reading this article by becoming a subscriber below.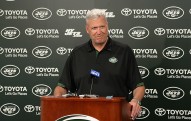 New Jersey – It's time for a heaping helping of...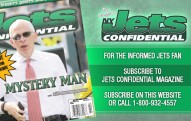 Premium – Reporters and fans need to view quotes through...
Twitter: jetswhispers
@diddyboppp He has Woody's ear.
@diddyboppp Was very involved in the GM selection. Has enormous power.

The new issue of the monthly Jets Confidential Magazine is on news stands. A lot of good stuff on Gang Green. Don't miss out.
2014 Regular Season
Sep 7
vs Raiders
Sep 14
@ Packers
Sep 22
vs Bears
Sep 28
vs Lions
Oct 5
@ Chargers
Oct 12
vs Broncos
Oct 16
@ Patriots
Oct 26
vs Bills
Nov 2
@ Chiefs
Nov 9
vs Steelers
Nov 23
@ Bills
Dec 1
vs Dolphins
Dec 7
@ Vikings
Dec 14
vs Titans
Dec 21
vs Patriots
Dec 28
@ Dolphins