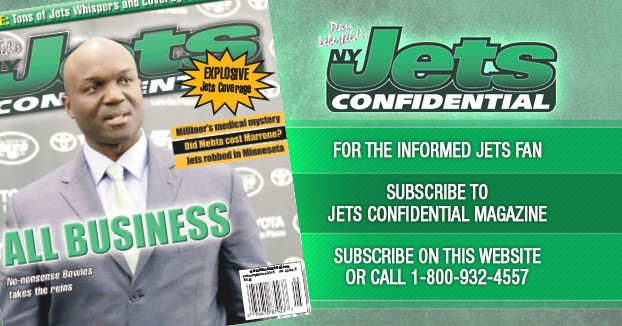 Tempe – I had a long talk with a former NFL player today about Mike Maccagan, who is a little bit of a mystery man....
Continue reading this article by becoming a subscriber below.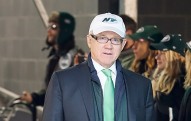 Phoenix – The Jets have an new friend in Mike...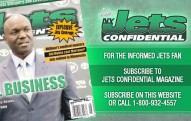 Tempe – I know this issue might not interest everyone,...
Twitter: jetswhispers
@rpchudgar He didn't like her questioning Ted Wells integrity.
@rpchudgar that is correct. Do you think he snapped?

"We have all done a lot of soul-searching, including yours truly." - Roger Goodell on NFL's challenging year.
2014 Regular Season
Sep 7
vs Raiders
Sep 14
@ Packers
Sep 22
vs Bears
Sep 28
vs Lions
Oct 5
@ Chargers
Oct 12
vs Broncos
Oct 16
@ Patriots
Oct 26
vs Bills
Nov 2
@ Chiefs
Nov 9
vs Steelers
Nov 23
@ Bills
Dec 1
vs Dolphins
Dec 7
@ Vikings
Dec 14
vs Titans
Dec 21
vs Patriots
Dec 28
@ Dolphins