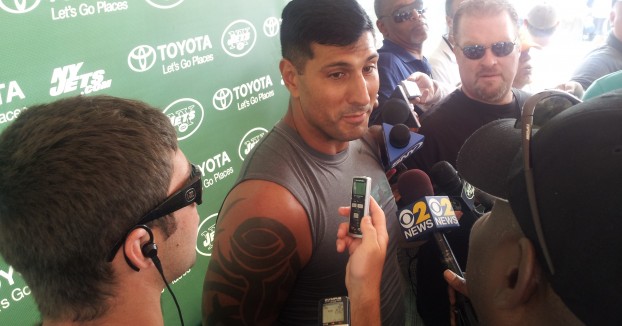 Cortland – Time for some Friday Night Whispers from Jets Training Camp at SUNY-Cortland. Practice notes and more. Let's go . . . This is...
Continue reading this article by becoming a subscriber below.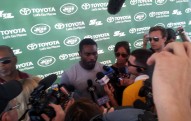 Cortland – The Jets first day of practice is in...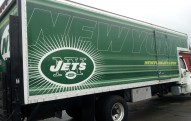 Cortland – Dan checks in from the SUNY-Cortland campus with...
Twitter: jetswhispers
Can Jason Babin help the Jets? http://t.co/iwuT9R7UPk

Source told MMQB that Rice's wife said to Goodell it was one-time mistake and urged the commissioner not to penalize the RB too heavily.

@JJoyJets The NFL is the best league because they don't have guaranteed contracts, for the most part, which keeps guys hungry and motivated.
2014 Regular Season
Sep 7
vs Raiders
Sep 14
@ Packers
Sep 22
vs Bears
Sep 28
vs Lions
Oct 5
@ Chargers
Oct 12
vs Broncos
Oct 16
@ Patriots
Oct 26
vs Bills
Nov 2
@ Chiefs
Nov 9
vs Steelers
Nov 23
@ Bills
Dec 1
vs Dolphins
Dec 7
@ Vikings
Dec 14
vs Titans
Dec 21
vs Patriots
Dec 28
@ Dolphins