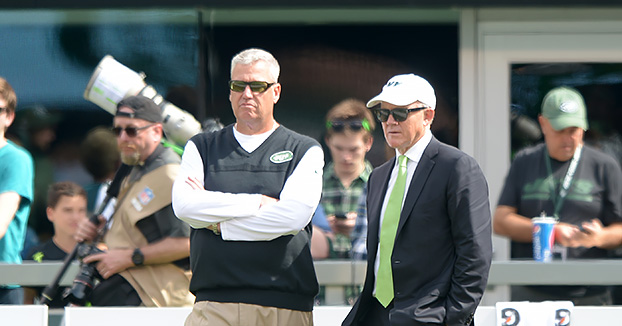 Premium – A lot going on around Florham Park, and long-time Jets Insider Dan Leberfeld checks in with the good stuff . . . This...
Continue reading this article by becoming a subscriber below.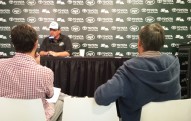 East Rutherford – It's time for a cornucopia of Jets...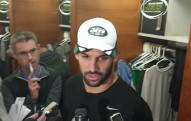 New Jersey – It's time for a helping of Friday...
Twitter: jetswhispers
Some might, but I refuse to be critical of David Harris for not being able to cover WR Golden Tate on gain of 23. Unfair to rip him for that

@subzero2401 The Lions caught the Jets in mismatches, but you can't blame Jets corners for either one of those plays.

Golden Tate had gains of 35 and 23 in the 1st quarter, and neither play was against Jets corners. Linebackers were on him, not corners.
2014 Regular Season
Sep 7
vs Raiders
Sep 14
@ Packers
Sep 22
vs Bears
Sep 28
vs Lions
Oct 5
@ Chargers
Oct 12
vs Broncos
Oct 16
@ Patriots
Oct 26
vs Bills
Nov 2
@ Chiefs
Nov 9
vs Steelers
Nov 23
@ Bills
Dec 1
vs Dolphins
Dec 7
@ Vikings
Dec 14
vs Titans
Dec 21
vs Patriots
Dec 28
@ Dolphins