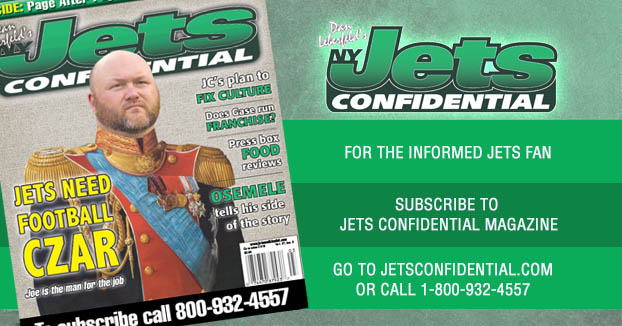 Houston – When I saw the inactive list before the Jets-Houston game, I was a little surprised.
WR Kenbrell Thompkins was inactive, and WR Devin Smith was active.
Over the previous three games, Thompkins had done a nice job, hauling in a 11 catches, including an important 38-yard diving catch against Jacksonville.
Thompkins is a polished, savvy receiver, a nice in-season addition by the Jets.
"He has been awesome," Ryan Fitzpatrick said about Thompkins a few weeks ago. "He's a true pro in terms of the way he has come in, learned everything, and knows multiple positions. He's got a great football IQ."
Smith has a lot of potential, but is a major work-in-progress, and needs to get a lot stronger.
So to me, if a team has Smith active, and deactivates Thompkins, it's an example of playing draft pick politics. In other words, they picked Smith high in the second round, so he's going to play come hell or high water.
That is no way to run a program, and Mike Maccagnan and Todd Bowles should know better.
Always play the players who give you the best chance to win on any given Sunday, whether it's at cornerback or receiver – all positions.
With all the double coverage that Brandon Marshall and Eric Decker received yesterday, Thompkins would have been nice secondary option.
---