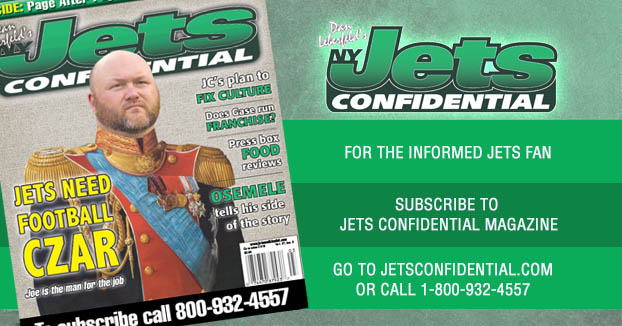 Houston – It was a game that should have alerted the Jets and their fans that this team had a big problem. It was a harbinger.
On November 1, Raiders second-year quarterback Derek Carr threw for 333 yards, four touchdowns and had a 130.9 QB rating, in an Oakland win over the Jets.
The Raiders have lost three games since, and in the last two losses, including one in Detroit yesterday, they had issues scoring points.
Against the Lions, Carr was 13-25 for 169 yards and no touchdowns.
After the Jets' game, I'm sure many people thought Carr had arrived and was on his way to great things.
Perhaps he will be very good in time, but the Jets made him look like Tom Brady, now.
And that game was illustrative of a big problem on the Jets – the cornerback position.
How do you allow Carr to rip you apart like that? He's still a major work-in-progress. Inexcusable.
The Jets spent a ton of money on corners in the off-season. Last year they were ripped for not spending enough. Is there a big difference in the results?
Here is the biggest issue – they signed two older corners to start, who don't run like they used to, and have little quick twitch left to break on passes.
Moving forward this season, the Jets should allow more competition at the cornerback spot in practice. They actually have some depth at the position. Let them all fight it out on the practice field, and play the best players. Stop the politics.
In a cap sport, you don't pay players big bucks for what they have done in the past, you sign them for what they can do for you now.
***What to do with Revis? We have a plan in the latest issue of Jets Confidential Magazine on news stands now and by subscription (1-800-932-4557, M-F, 9-5).
---