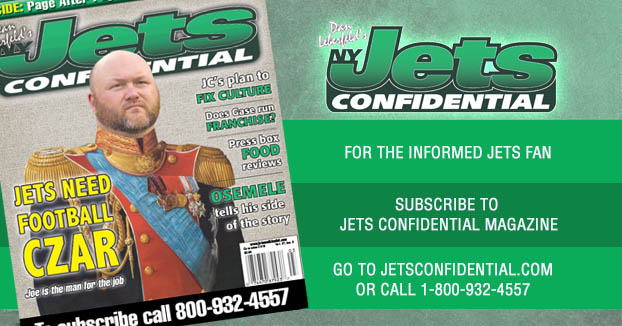 So often players at rookie mini-camps for tryouts are long-shot college free agents.
However, the Jets have a few guys at their camp this year who have had cups of coffee in the NFL.
*Safety Ahmad Black was a fifth-round pick of Tampa Bay in 2011 after a standout career at the University of Florida.
*LB A.J. Edds was a fourth-round pick of the Miami Dolphins in the 2010 draft. He was also with New England twice, and Indianapolis.
*G Ray Dominiguez was a standout at Arkansas who spent time with Green Bay, Carolina and Dallas.
*QB B.J. Coleman was a seventh-round pick of the Green Bay Packers in the 2012 draft after starring at UT-Chattanooga.
*S Christian Thompson was a fourth-round pick of the Baltimore Ravens in 2012 out of South Carolina State. He was suspended last year for failing a substance test and was released after he returned.
*OT Markus Zusevics was a standout at Iowa, who went undrafted in 2012 after suffering an arm injury at the combine. He spent some time in New England the last two seasons.
---