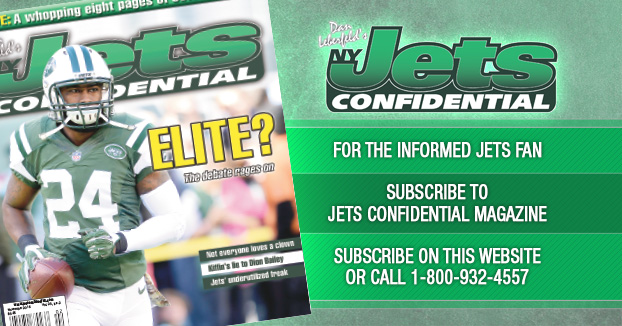 Jets coach Todd Bowles said today he believes Darrelle Revis remains an "elite-level" cornerback.
That clearly isn't the case.
We saw that in Houston, Buffalo and Oakland.
Revis is still a good player, but not an elite cornerback.
"I just think his time as being the elite No. 1 cornerback is pretty much over," former NFL safety Darrin Woodson said on ESPN in early November. "He's a 30-year-old corner now. Let's just call it what it is."
I agreed with Woodson then, and now.
Revis is a 30-year-old cornerback who has lost some speed and quickness. You saw that in Buffalo on Sunday.
But it's fine for Bowles to protect Revis publicly from a semantics standpoint and call him "elite."
However, the Jets better deal with reality behind the scenes, and from this point on, stop treating Revis like the Revis of old, when he could hold up on an island with no help.
Those days are gone.
Revis needs help – whether it's via double-teams or safety help.
And with help, he can still be a very good player for the Jets.
---