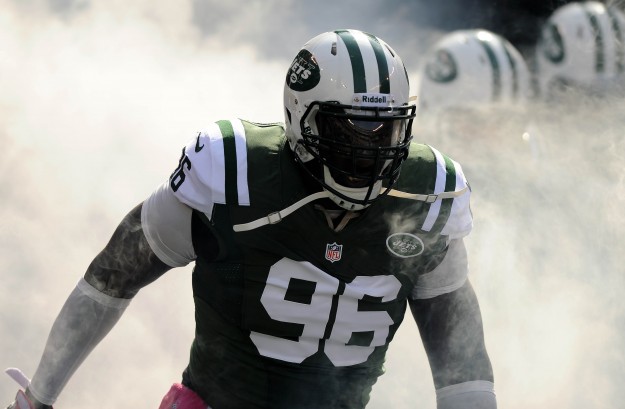 Today in our Premium Whispers, Dan has notes on Bell, Maybin, Trufant and Aaron Berry. Let's get it going . . .
The Jets signing of running back Kahlil Bell is a good one.

This is a premium article. You must be a subscriber to continue.
Don't miss anymore Website Whispers, become a Dan's Insider today!

Already a subscriber? Click here to login.
Not registered? Click here to subscribe or call 1-800-932-4557.
If he ever had to start, you will be pleasantly surprised.
He's a nicely built back (5-11, 219) who is a very good downhill runner. He's also a very good receiver out of the backfield, who had a 25-yard yard TD catch against the Seattle Seahawks last season.
While he doesn't have great speed (4.68 forty at the 2009 combine), he plays faster than his time. In fact, on his first NFL carry, in November of 2009, he broke a 72-yard run against the Philadelphia Eagles. That is an NFL record for the first carry of a career.
I'm not saying he's a speedy back, he's not, but he's fast enough, and most of his work is between the tackles, where he displays good vision. He has nice lateral quickness and breaks a lot of tackles.
He went undrafted out of UCLA because they were a down program, but he was definitely a mid-round talent.
Late last season in Chicago, Bell had a chance to start after Matt Forte and Marion Barber got hurt, and he rushed for 121 yards on 23 carries against the Green Bay Packers.
This guy is underrated, and a very nice signing by the Jets . . .
The release of Aaron Maybin was no surprise.
He just wasn't getting the job done.
He's a one-trick pony pass rushing specialist – speed, speed, speed, and that just isn't going to work very often in the NFL.
You need so much more in your bag of tricks.
And while stats aren't everything, his stats spoke volumes – eight games – one tackle – no sacks.
He's a really good guy, and he tried hard, he's just too limited. He caught some people by surprise last year when he burst on the scene with the Jets. Remember, he hardly played in Buffalo, so there wasn't a lot of film on him.
But after all the film from last year with the Jets, opposing coaches had him figured out, and often could just lock him up with one blocker, because he's so poor at shedding blocks. You aren't going to be successful again many NFL offensive tackles just trying to beat them off the edge with speed.
Ricky Sapp brings more to the table, and having him take Maybin's spot was the right move . . .
The Jets of Isaiah Trufant to a season-ending knee injury is a bad blow for their special teams and nickel package.
And it's really going to hurt them against New England on Thursday night. Trufant did a terrific job on Wes Welker in the first match-up, the best we've seen in a while.
But you know what, Aaron Berry is a pretty good player, and now he will get his chance.
As we have mentioned before, if he didn't get into trouble with the law this off-season in Harrisburg a couple of times, he would have STARTED for the Detroit Lions this year.
This was a nice signing by Tannenbaum, and he will definitely come in handy now.
November 13, 2012
Premium will return by 9:30 pm on Wednesday
---