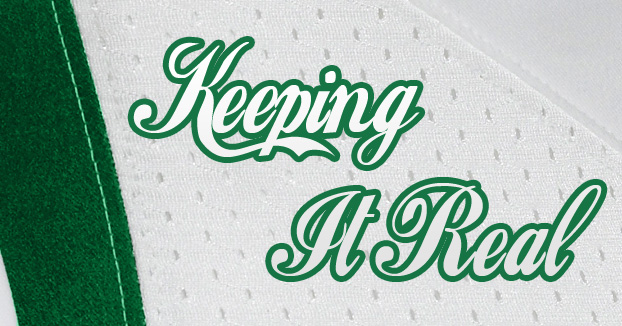 New Jersey – The Cincinnati Bengals have something up their sleeve, that isn't being talked about, that could help them a great deal this week and on Sunday . . .
Quarterback Greg McElroy is going to be an unbelievable help to the Cincinnati Bengals this week.
He's on the Bengals' practice squad.
Whether you like McElroy as a quarterback or not, there is no arguing that he's one of the smartest players in the league.
He graduated from Alabama in three years, and played his senior season as a graduate student. He was also a Rhodes Scholar candidate, and scored a 43 out of 50 on the wonderlic IQ test given at the combine.
He was ran the Jets' offensive scout team in 2011 and 2012, facing the Jets' defense every day in practice.
So after two years of facing Rex Ryan's defense in practice during the season, and in two training camps as well, McElroy knows a ton about the Jets' defensive bag of tricks.
So McElroy will be an amazing commodity to Bengals starting quarterback. A.J. Dalton on all the nuances of Rex's playbook. He will also help offensive coordinator Jay Gruden with his game plan on how to take advantage of Rex's system.
He also knows a lot about the strengths and weaknesses of Jets defensive backs, after facing them in so many practices. He can help Dalton with this.
And on the other side of the ball, McElroy will be a huge help to defensive coordinator Mike Zimmer and company.
McElroy was with Marty Mornhinweg through the entire off-season install of his system, through the end of August.
McElroy is like a sponge – he picked it up faster than anyone in the room.
So he knows the system like the back of his hand, so he will be quite a resource for Zimmer.
Also, McElroy also has a great understanding of Geno Smith, his strengths, weaknesses, what makes him tick and so forth,
Smith raved about McElroy during the summer about what an amazing resource he was for him. He leaned on him quite a bit.
John Idzik obviously ignored this and released McElroy.
Smith didn't want him to go.
If your prized rookie valued this player, and felt he was helping his development, why wouldn't you keep him around as a #3?
McElroy had a good summer, starring in the Green-and-White scrimmage in Cortland, and then playing well in Detroit, before dinging his knee, and being limited the rest of the summer. The knee injury just needed rest, which it never got.
Now he's got a fresh start in Cincinnati where he was able to get his knee right. Also, will likely beat out Josh Johnson for the backup job in the near future, and turn into a solid backup to Dalton.
Look, I'm not looking backwards.
McElroy is gone. He's with the Bengals now.
The reason I'm bringing him up now is because his knowledge and insight on the Jets, on both sides of the ball, is really, really going to help the Bengals this week.
And since McElroy wasn't treated very well by Rex Ryan, you know darn well, he will be more than happy to spill the beans.
Once again, I'm not putting McElroy in Canton as a quarterback.
But I will put him in Oxford for his brain.
And that brain is likely going to come back to bite the Jets this week. There is no way around it . . .
October 22, 2013
Premium will return by 9:30 pm on Wednesday
---