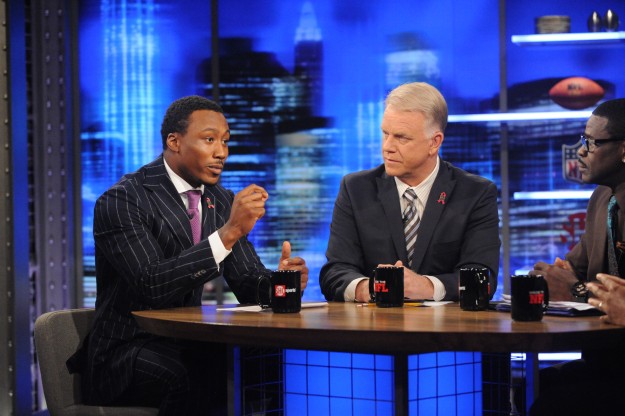 Q)What are your thoughts on the Jets-Giants rivalry?
Boomer Esiason – CBS: It's not really a rivalry game because they don't play in the same conference or the same division. But it is a local bragging rights game. And it will be crazy at MetLife. The real reason is because both teams find themselves in a playoff push. They both need this game. If the Giants lose this game they can still win their division. They're not going to be a Wild Card team. If the Jets lose this game, I'm going to say pretty much they are not going to get to the nine or 10 wins they are going to need to get a Wild Card in the AFC.
So this is a game that is wrought with pressure. This is a game that has big names all over the place. And this is a game that once it's over the losing team is going to have to pick up a lot of pieces.
W)What are your thoughts on Ryan Fitzpatrick entering this game?
Esiason: I don't necessarily know if he will appreciate the magnitude of it until it's over and sees the response to his performance. If he plays like he did against the Miami Dolphins, it's going to be all great. If he goes out there and throws a couple interceptions, and they lose the game late on one of those interceptions, and he does not have a high completion percentage during the game, then he's going to feel the wrath of it.
It is certainly important for him personally, but really more important for the team to come out of this game with a win.
---