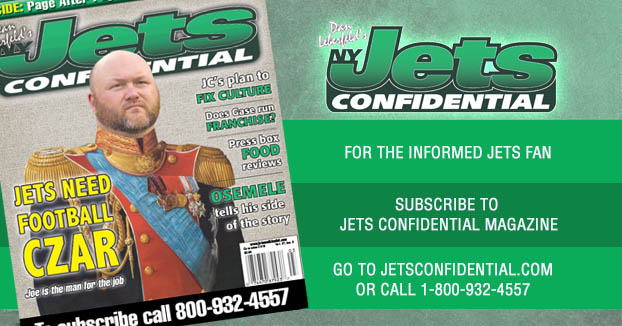 The last three games, the Jets have given up over 300 yards passing in each contest.
What is wrong?
"They were different," Jets coach Todd Bowles said. "We had three busted plays yesterday that went for a ton of yards. That can't happen. The Raiders were missed tackles and before that New England threw the ball about 50-something times, which that can nickel and dime you and get you up to 300. But, we have to make our share of plays. The biggest thing is the missed tackles and busted assignments that we can't have, that we have to shore up."
While all these yards aren't the fault of the secondary, a lot of them are, and considering how much money the Jets spent this off-season on defensive backs, they certainly expected better results.
***The next Jets Confidential Magazine comes out next Monday and is loaded with good stuff on Gang Green.
---