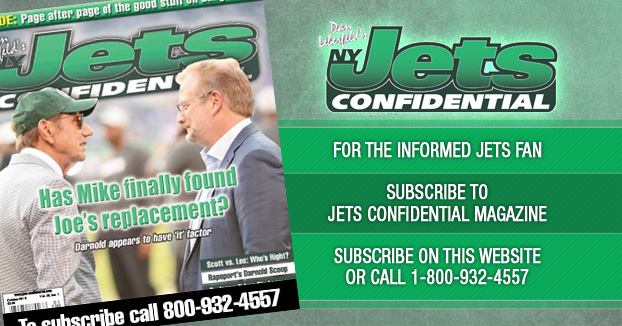 East Rutherford – Brandon Marshall had a huge game today, finishing with 12 catches for 131 yards and caught the game-tying touchdown late in the fourth quarter.
But his monster game came with a price.
After the game, I saw him on a golf cart being taken to the X-Ray room at MetLife Stadium.
In the locker room, he was wincing in pain as he went about his business.
He seems to have an injury to his left rib cage.
Considering how tough he is, it likely won't keep him out.
When you play wide receiver with the tenacity and toughness of a linebacker, it stands to reason, you are going to get banged-up a lot.
***The new issue of Jets Confidential Magazine is coming out early next week. It's loaded with tons of the inside stuff on the Jets. A Jets Confidential subscription makes an amazing holiday gift for a Jets fan. To order a gift subscription for relative or friend, call 1-800-932-4557 (M-F, 9-5).
---