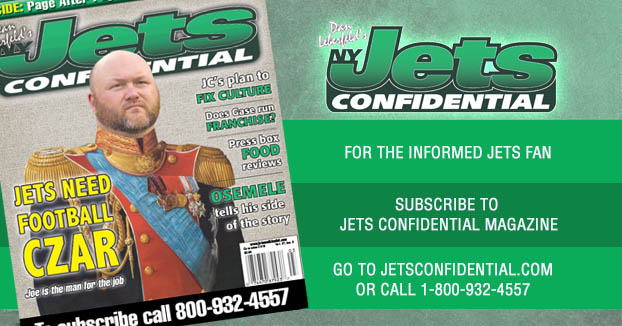 The Jets exercised the contract option on veteran outside linebacker Calvin Pace today.
This is a smart move.
He's 34, and will be 35 in October.
But don't judge him by his age.
He still a very solid player, very assignment-savvy.
Pace is in tremendous shape. He takes great care of himself.
He played every game the last four years. He's a pro's pro who really takes care of his body.
Sometimes we obsess over sacks. Obviously they are important, but Pace is a good all-around linebacker. He is consistent against the run and does a decent job with his pass drops. And it's not like he doesn't get after the quarterback. He had 15 sacks over the last two years.
Picking up his $250,000 signing bonus makes a lot of sense.
Pace can still help the Jets.
---