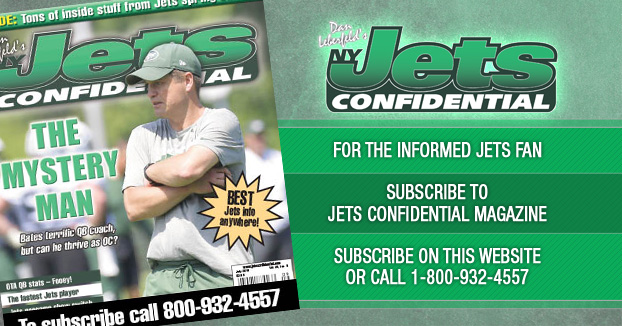 The New York Jets announced today that Andy Lancberg of John F. Kennedy (N.Y.) High School has been named this week's recipient of the New York Jets High School Coach of the Week Award. For his efforts, he will receive $1,000 to benefit the school's football program and he will be presented with a certificate from the Jets.
The award, in its 16th year, is given to coaches in the tristate area who serve the best interests of the game through the teaching of sound football fundamentals, the motivation of young players to achieve, and the promotion of youth football by way of dedication to their community, their school and their student-athletes.
Coach Lancberg is in his 2nd season as the head coach of the Knights. He was an assistant coach for 4 seasons at Port Richmond High School. Coach Lancberg was the defensive coordinator during the team's 2008 Public Schools Athletic League (PSAL) Championship season. Coach Lancberg is also a physical education teacher at Bronx Engineering and Technology Acadmey at John F. Kennedy Campus.
On Saturday, Kennedy came back from 14 point deficit to defeat the Curtis Warriors, 16-14. The Knights won a combined four games the last two seasons but are now 3-2 after three straight victories. The Knights next opponent will be at home when they face the Flushing Red Devils on Friday, Oct. 14.
Previous Award Winners:
Week 1: Sean Tremblay, Comsewogue High School, Port Jefferson Station, NY
Week 2: Dominic Carre, West Hempstead High School, West Hempstead, NY
Week 3: Sean Ireland, Norwalk (Conn.) High School, Norwalk, CT
Week 4: Rick Rodriguez, Bayonne (N.J.) High School, Bayonne, NJ
---