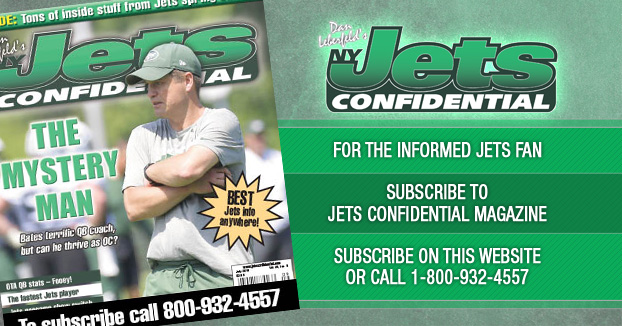 Cortland – I'm getting tired of hearing about Geno Smith and the read-option, pistol, wildcat and so forth.
I heard a commentator yesterday say, "If the receiving situation is bad as it might be, the might be inclined to put the young kid in there because he's mobile. You might want to utilize his legs."
This is ridiculous.
Running isn't Smith's game.
He's a pocket passer with a rifle-arm.
People are assuming that since he ran a 4.56 forty, that he's a great runner.
He's not.
He has good straight-line speed, but he's not an elusive scrambler.
Plus if he runs, he could get hurt, because he needs to get bigger and stronger. He's a little on the skinny side right now.
We need to move away from the "Geno Smith is a great scrambler" angle. It's not true.
He's a pocket passer with a live arm who throws a nice deep ball. He also has deft touch on his passes and throws a very catchable ball. That is his game, not running around like Bobby Douglas, Fran Tarkenton and Randall Cunningham.
---