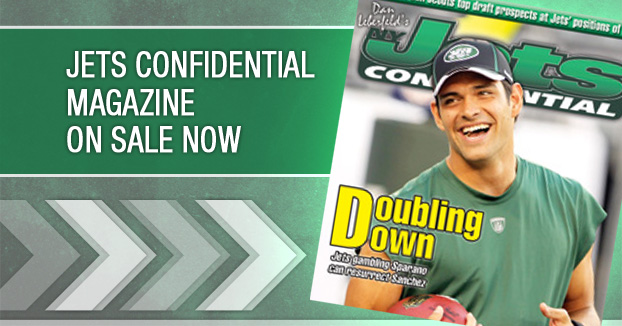 Daily News reporter Christian Red had a chance to interview Eli Manning on Tuesday.
And in his story about the Giants' quarterback, he took a shot at the Jets' Tim Tebow press conference.
"There was no media mosh pit, unlike 24 hours earlier when reporters descended upon the Jets' Florham Park, N.J. facility like vultures to take in the hyped press conference for Gang Green's newly acquired backup quarterback, Tim Tebow," Red wrote. "Tuesday, it was only Manning, a News reporter, a March of Dimes representative, one photographer and a security guard."
How was that set-up in Florham Park a mosh pit? There was plenty of space for reporters.
As for Red calling fellow reporters "vultures," perhaps he's on to something there.
But one thing is pretty apparent, the Jets clearly don't have a lot of fans over at the Daily News sports department.
---