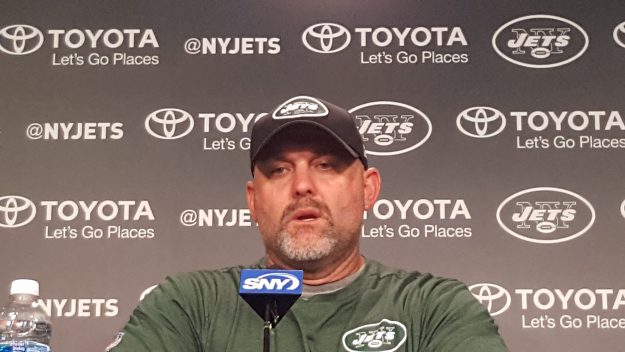 Florham Park – It was announced today by NFL Network's Mike Garafolo that Jets WR Quincy Enunwa is out for the season with a neck injury.
While the Jets lost a good receiver, they didn't really lose their #1 receiving target as many have stated.
The #1 target in the Jets' passing game, in the spring and summer, has been tight end Austin Seferian-Jenkins. He has been dominant in practice.
In fact, today's Jets practice ended with Seferian-Jenkins making a sensational touchdown catch in the end zone with linebacker Demario Davis in tight coverage.
A tight end can be the #1 target in a passing game.
That was certainly the case with the San Diego Chargers when Antonio Gates was in his prime. Also, when Jimmy Graham was in New Orleans, this was the case for a couple of seasons.
As for the Jets' wide receiver position, a number of guys have looked very good this summer, but I will get into that at another time. Don't always get caught up in big names. This isn't fantasy football.
But overall, the Jets' passing attack is going to center around Seferian-Jenkins (who will miss the first two games due to an NFL suspension).
*****To subscribe to the monthly Jets Confidential Magazine, a must-read for Jets fans, with so much stuff you won't ready anywhere else, click below, or call 1-800-932-4557 (M-F, 9-5) to subscribe.
---