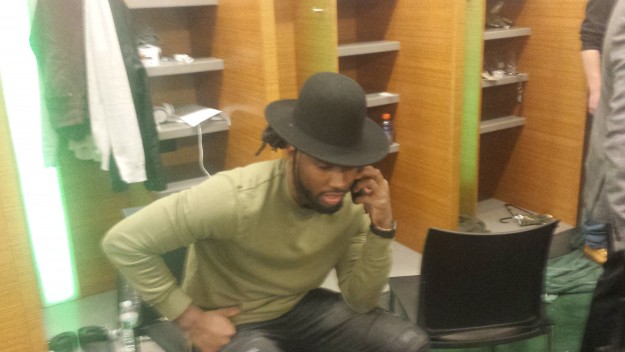 East Rutherford – You have to wonder what was going through John Idzik's mind in the press box, when Jets corner Marcus Williams hauled in pick to ice a Gang Green win.
It was Idzik, the former Jets GM, now a Jacksonville executive, who signed Williams to the Jets' practice squad on September 26, 2014.
Williams was on Houston's practice squad early last season. However, the Texans had to free up a practice squad spot for a punter, so they told Williams they were going to release him for a few days, but wanted to bring him back.
The Jets' personnel department, led by Idzik, jumped in and convinced Williams to sign with them.
On October 28, 2014, Williams was signed to the Jets' active roster, and started the second half of the season, doing a solid job.
This season, he had a game-clinching interception against the Miami Dolphins in London, and then did the same today against the Jaguars.
Williams also had a key defensed pass to end a Jaguars drive at the end of the third quarter.
This was a nice signing by Idzik, and the player certainly helped the Jets today.
And hurt Idzik's new employer.
---