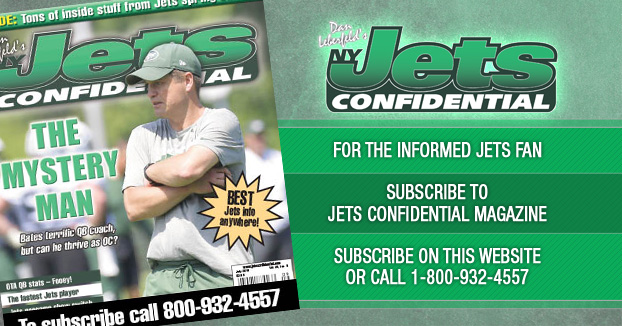 I've read speculation that Mo Wilkerson, who suffered a serious leg injury in Buffalo, might have played his last game as a Jet.
No way.
If he's healthy, he will be on the 2016 Jets, either playing on the franchise tag or a long-term contract.
Wilkerson and Brandon Marshall are the two best players on the Jets.
Wilkerson is one of the top 3-4 defensive linemen in football – an elite talent.
You win in the NFL with difference-makers. Wilkerson is a difference-maker.
He's not going anywhere.
***The next issue of Jets Confidential Magazine comes out January 18. A lot of great stuff from behind the scenes at One Jets Drive. To subscribe to this monthly must-read for Jets fans, call 1-800-932-4557 (M-F, 9-5). Or you can subscribe to the magazine on this website.
---