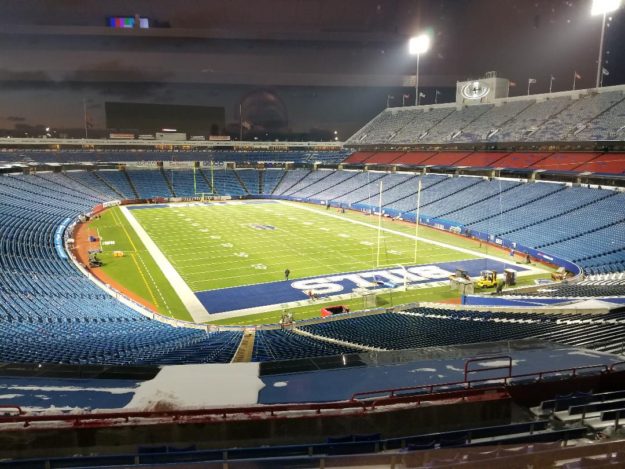 Buffalo – Prior to starting today in Buffalo, in the Jets' 27-23 win over the Bills, Sam Darnold sat out the previous three games with a foot injury.
Aside from getting his foot healthy, Darnold feels the time away helped his maturation process.
"Just being able to watch Josh [McCown] and how he goes about practice, walk-throughs, the way he watches tape, what he does to get ready for a game plan, all of that stuff
helped me a ton," Darnold said. "I can't thank Josh enough for that."
The three games away helped him look at things differently.
"For me, just to fill the backup role almost and watch the tape differently than I normally would than if I was playing," Darnold said. "It was just good to get that experience
a little bit. Obviously, I want to be playing. That's always what I want to be doing. I want to be out there on the field playing, but in hindsight, it was good to be able to experience behind Josh and watch him go about."
---