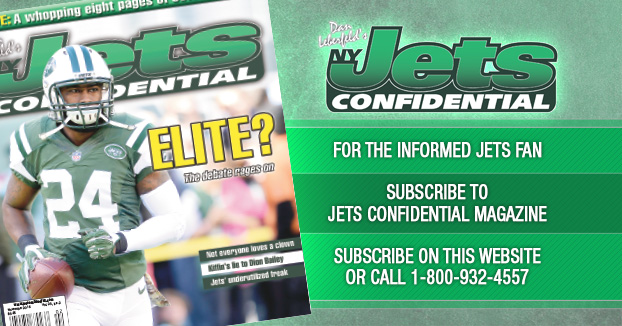 Darrelle Revis didn't have a good game in the Jets loss to Buffalo.
He was consistently playing too far off WR Sammy Watkins. This was one reason the Bills were some dominant offensively on third down.
But while it's easy to rip him for his performance, I look at it differently.
If he's lost a step, and can't run with Watkins, don't put him on Watkins.
Often in New England he covered the second receiver.
I think the judgment of some in power positions was clouded by the contract.
But $39 million guaranteed doesn't make him the same player he was his first time around in New York. Money can't will somebody to be better than they are.
No question the Jets overpaid him. Perhaps there was a PR element to it. You can make a strong argument they were bidding against themselves. The other suitors were paper tigers, some perhaps created by the agents. No other team was going near $39 million guaranteed. Jets should have tried to get him at a lower number. He's still a good player, but not elite anymore.
So with all that being said, I'm not going to rip Revis for not being able to cover Watkins.
If he can't run with him, he can't run with him. There is no way around it.
You can't put Revis on an island with young, fast receivers anymore. It's not going to work.
But if he's lost a step, that isn't his fault.
It happens to all of us.
It's up to the powers-that-be to adjust accordingly – more safety help, less one-on-one situations with young, elite receivers and so forth.
Deal with reality, not perception.
---