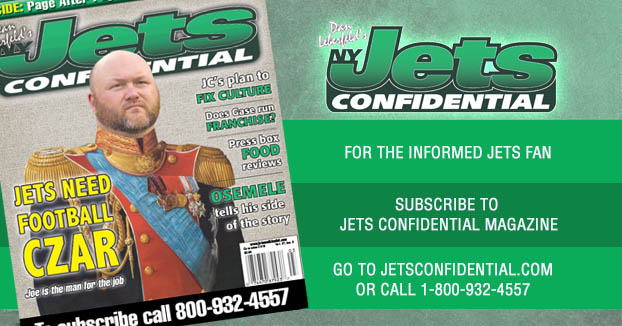 The Jets had major tackling issues in their loss to Oakland.
A narrative I keep hearing is they "loafed."
I don't agree.
Why would defensive players "loaf" on Todd Bowles?
He's a coach (and defensive coordinator) they respect a great deal.
You are telling me that they went out there and "loafed" on Bowles, in a huge road game, against a team they are competing for a wildcard spot against?
That doesn't make any sense.
Also, the Jets have a first-year football regime with Bowles and Mike Maccagnan. Players are trying to prove their worth to the new brass to stay on the team, earn future contracts? Why would they loaf?
I'm sorry, I respectfully disagree.
To me, the Jets tackling issues were mostly related to really bad technique and taking poor angles in the open field.
And also Taiwan Jones, a player with sub-4.3 speed and amazingly quick feet, faking some guys out of their jock straps in the open field.
Maybe there was one defensive back who didn't give a great effort as a tackler, but he really never has, whether it's on the Jets, or during his other stops. He's not a good tackler, but this is nothing new. It's an old story.
Perhaps the lack of tackling in practice due to the strict CBA rules contributed to this (a lot of bad tackling going on around the league), but that is no excuse, you need to get the job done.
Yes, the Jets tackling was substandard against the Raiders, and it must improve significantly.
But I don't think guys were "loafing."
---