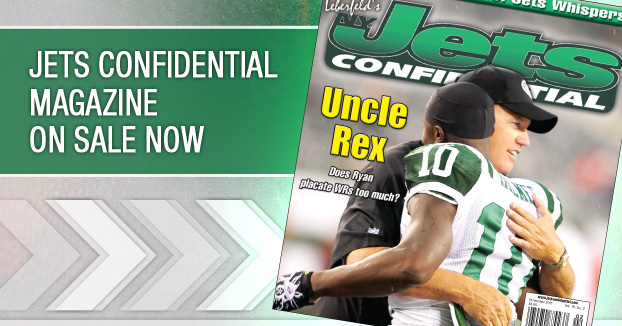 Joe Namath feels Rex Ryan is too nice to his players.
"Rex is Mr. Good Guy to these guys," Joe Namath said on ESPN Radio. "He has been. He's been talking about how good they are all the time. He's doing everything to win their favor. He bends over backwards for the guys to be on their side. It might work in the long run, I don't know. I just think he's been too darn nice to this team."
Is this accurate?
In the case of Derrick Mason, the answer was "yes."
You don't let a guy, who doesn't know the playbook, go home to Nashville every Monday and Tuesday. That is being too nice.
Publicly, with Mark Sanchez, the answer is "yes."
He will never say a bad thing about the quarterback to the media.
But for the most part, Rex's approach seems to work with this team.
They play hard for him.
Remember, none of us are behind the scenes in the meetings. So Namath, or anybody else who claims he's too nice to his players, that is based on press conferences and Ryan's sideline demeanor during games.
There is so much interaction between Ryan and his players we don't see.
So for anybody on the outside to say he's too nice, they are basing it on very little information.
---