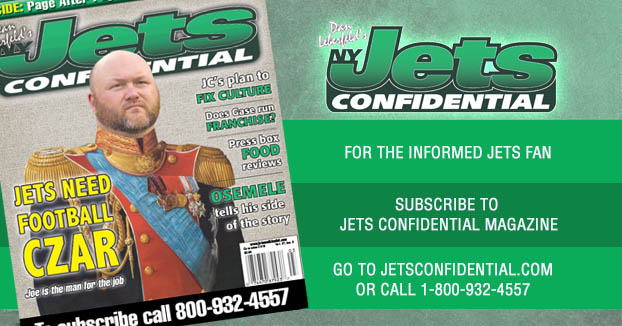 Potential free agent cornerback Darrelle Revis will be 30 in July.
Remember, in 2011, cornerback Nnamdi Asomugha signed a five-year, $60 million deal ($25 million guaranteed) with the Philadelphia Eagles, at the age of 30.
That didn't work out very well for either side. Asomugha was released after just two nondescript seasons.
Don't get me wrong, Revis is still an outstanding player, but you need to be careful throwing big money at corners with eight years of NFL wear-and-tear.
Many of them start to lose some speed, at a position where speed matters.
Some start to lose some of their quick-twitch athleticism, at a position where quick-twitch matters.
Some move to safety in their 30's like Charles Woodson.
Once again, Revis is still a heck of a corner, but you need to think twice before throwing enormous money at 30-year-old corners.
February 11, 2015
***Premium Jets Whispers five days-a-week on jetsconfidential.com. Sign-up now.
---