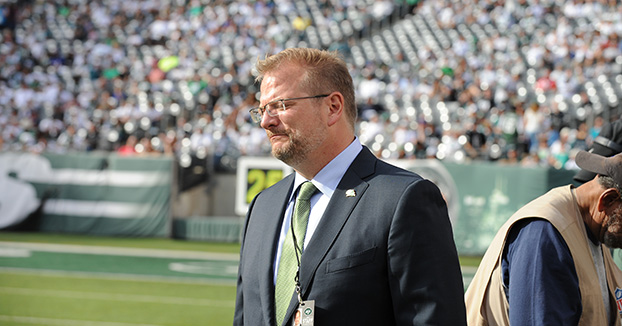 Is Darrelle Revis still an elite NFL cornerback?
ESPN's Darren Woodson, an former NFL safety, doesn't think so.
"He's a 30-year-old cornerback – let's call it what it is," Woodson said on ESPN Radio this morning. "Watching him this past weekend against Amari Cooper. Amari Cooper is going to be a special wide receiver. That match-up, if they really wanted to go after Darrelle Revis, Amari Cooper would have had at least 150 yards. He would have had a huge game against Darrelle Revis.
"Sometimes you have to take a look at yourself and say 'Age is going to catch up.' It's part of the game, especially when you are out there on 'Revis Island' – one-on-one – they have a tremendous amount of faith in him. They put him out there and match him up against the best-of-the-best.
"His time of being an elite #1 corner is pretty much over."
---