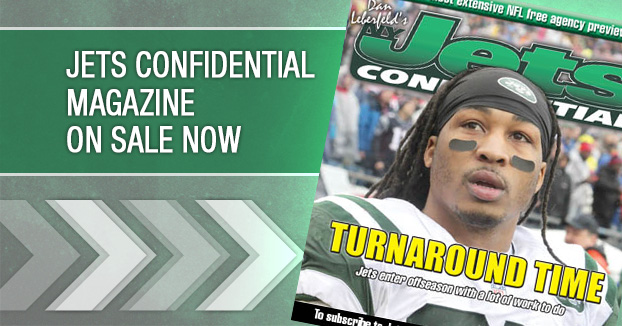 For the Jets to get out of their current malaise, the answers are simple.
First of all, they need to get their ground game going.
Their winning formula is based on good defense, solid special teams, running the ball, and a conservative passing game that plays off the run.
Secondly, their quarterback needs to stop telegraphing passes.
Thirdly, nobody should lobby for the football in the passing game, that is counterproductive and messes up the QB's head.
Also, the Jets offensive line needs to play better.
Lastly, Rex Ryan and Mike Tannenbaum need to understand their own talent a little better.
To put Vlad Ducasse in at left guard in Baltimore was crazy, and to not have Joe McKnight returning kicks in the first three games was shortsighted.
The Jets are 2-2 with a lot of football left.
The sky isn't falling yet.
But some things need to be fixed.
---