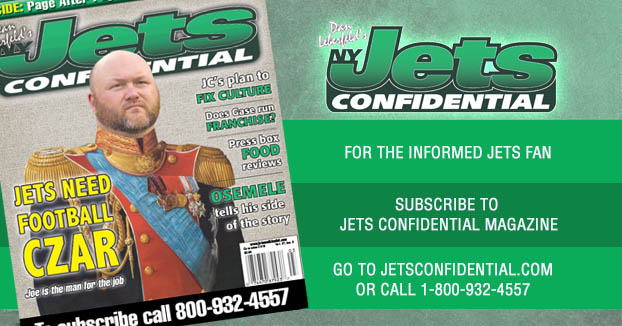 Rookie safety Calvin Pryor turned 22-years-old in July. He came out of Louisville after his junior year. He is very young. He has a lot of learn about playing safety in the NFL and life as a professional.
[private]
He has had some issues with tardiness for meetings.
But you know what, it shouldn't have taken that for him to be benched.
There is no way he shouldn't have been anointed a starter so quickly.
No way.
But sometimes Rex can't help himself.
He does this too often.
Putting rookies out there too quickly.
Like Dee Milliner last, and obviously Geno Smith.
Safety Jaiquawn Jarrett had one of the best games for a Jets safety in quite some time, in the Jets win over Pittsburgh.
It was like with Troy Polamalu sidelined for the Jets-Steelers game, Jarrett was playing the role of the All-Pro safety missing from the game.
I'm not saying Jarrett is an All-Pro type safety, but in this game he played like one.
And it took Pryor being late for meetings for Jarrett to get a start, and some quality playing time.
This my friends is an institutional problem within a football operation.
Last year, losses were impacted by Milliner not being ready, and this year losses were impacted by Pryor being ready.
It doesn't matter where rookies are picked – first round or seventh round – they shouldn't start until they know the playbook, and are physically and mentally ready for the first team. I'm not saying you don't play them early, but they should be role players, and special team's player, until they can go out there and not be a liability, not contribute to you losing games.
In the case of Milliner and now Pryor, both players not only came out of college early (after their respective junior seasons), but they also missed important reps, learning time, in their rookie training camps due to injuries.
The top NFL organizations rarely throw rookies out in the starting lineup before they are ready.
Rex has a strange worldview on this topic. It's almost like he thinks if he believes in them enough, they can go out there and get the job done.
He needs to stop this. It's hurting his program.
And this Pryor story is a perfect example of an institutional issue with a football operation.
It took Pryor being late for meetings for him to finally get pulled, not his coverage issues, involving some instances where he was late coming over on deep balls, for a lineup change.
Maybe this is a turning point and Rex has finally learned his lesson.
He can't worry about the writers in the media making a big deal every time a rookie isn't starting or is released.
This isn't about draft record, it's about the won-loss record.
Also there is clearly a double standard at work. Why did Geno Smith start in San Diego after missing a meeting, but Pryor was benched for being late for meetings? But that is another story.
Rex- STOP STARTING PLAYERS BEFORE THEY ARE READY.
[/private]
November 10, 2014
Premium will return by 9:30 pm on Tuesday.
---