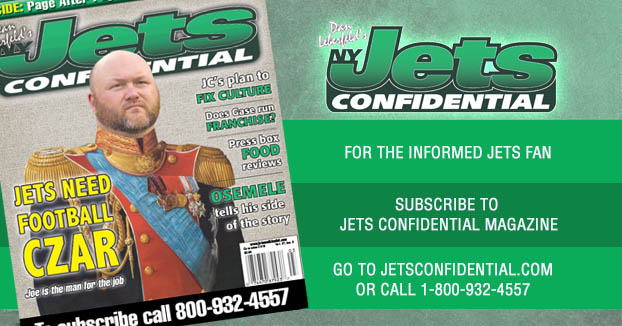 The latest issue of Jets Confidential Magazine is available NOW!
It's loaded with page after page of good stuff on the Jets.
Don't miss out.
You can pick one up on a Tri-State area news stand, subscribe on this website, or by calling 1-800-932-4557 (M-F, 9-5).
The magazine content is different than this website.
---