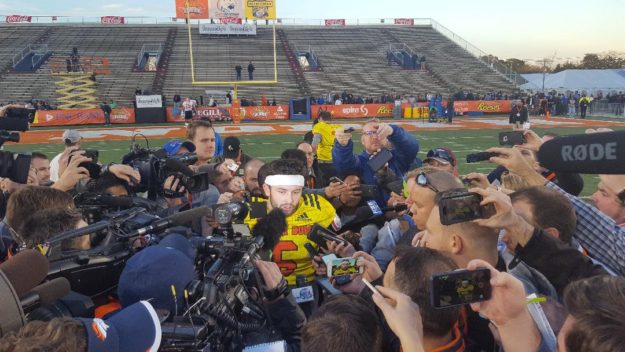 The future could be bright for Christopher Johnson's team.
Now equipped with around $91 million in cap space, along with three picks in the first two rounds, this could be a transformative off-season for Gang Green.
They have a lot of needs, and have the ammo to fill them.
Putting the quarterback thing aside for a second (we will find out what happens there soon enough), the Jets need a game-wrecking edge-rusher, a defensive end to replace Mo Wilkerson, a coverage linebacker, a #1 cornerback and a featured back.
And those are just a few of their needs.
But they need to learn from past mistakes, like when were a little reckless with free cap-space in the past; they overpaid four defensive backs in 2015 and a defensive end still rehabbing a broken leg in 2016.
They need to learn from the past to forge a brighter future.
"Those who cannot remember the past are condemned to repeat it," as philosopher George Santayana said.
The Jets have a chance to take a big step in 2018 if they play their cards right.
*****The free agent preview issue of Jets Confidential Magazine is on news stands. A great primer for the upcoming free agent season. To subscribe to this monthly must-read for Jets fans, click below, or call 1-800-932-4557 (M-F, 9-5).
---