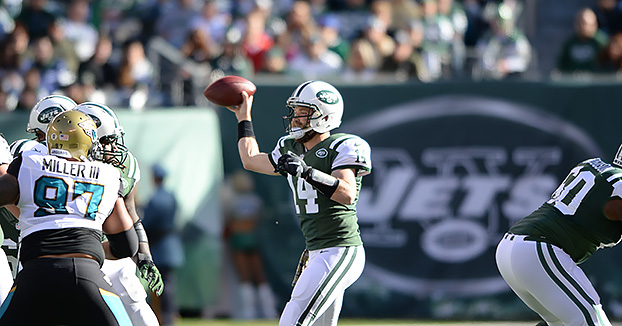 Florham Park – The Jets have nothing to apologize for.
Whether you win "ugly" or you win "beautiful," it's a win.
As Bill Parcells likes to say, "You are what your record says it is."
The Jets are 5-3 and legitimate Wildcard contenders.
Were they sloppy in their win over Jacksonville yesterday? No doubt.
But the Jets figured out a way, even though it wasn't their best outing, to come out on top.
Obviously they have some things to work on. Their secondary needs to play a lot better, after giving up their third straight 300-yard passing game. And they need to get their running game back to its early season form.
But this is football, not diving or gymnastics. You don't win based on the score of judges. This isn't about style points, it's about winning.
And the Jets beat the Jaguars.
That is the bottom line.
***The new issue of Jets Confidential Magazine comes out next Monday, loaded with Jets Whispers. To subscribe, call 1-800-932-4557 (M-F, 9-5) or you can subscribe on this website.
---