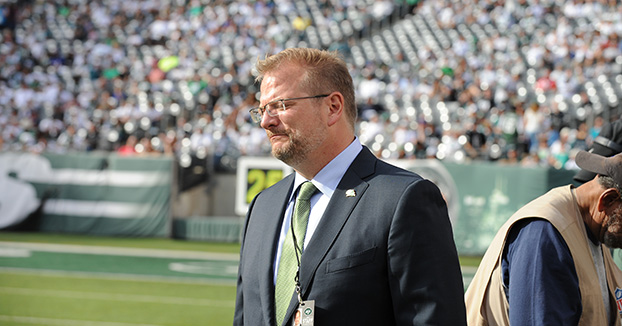 The Jets' personnel department, along with Todd Bowles, are having a meeting tonight.
They have some tough decisions to make on their roster.
If they promote CB Dee Milliner from the short-term injured reserve list, who will they release to make room for him?
They need to sign a placekicker to replace Nick Folk who will be out a month. Will they put Folk on injured reserve? Or will they carry two placekickers, and if so, who will they release to make room for the interim guy?
With two safeties out with high ankle sprains – Calvin Pryor and Dion Bailey – will they promote safety Ronald Martin from their practice squad? If so, who will they release, or might they put Bailey on injured reserve.
Stay tuned.
*** New issue of the Jets Confidential Magazine comes out next Monday. Call 1-800-932-4557 (M-F, 9-5) to subscribe or you can subscribe on this website.
---