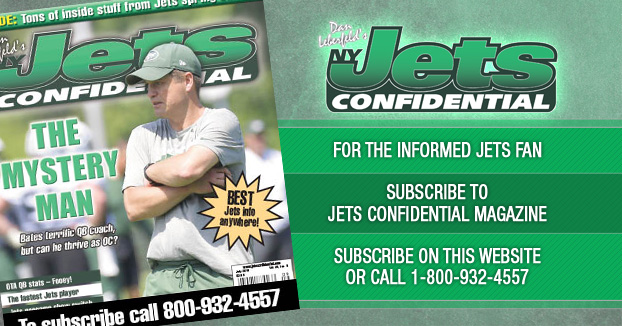 The New York Jets announced today that Tony Gonzalez of Ridgefield Park (N.J.) High School has been named this week's recipient of the New York Jets High School Coach of the Week Award. For his efforts, he will receive $1,000 to benefit the school's football program and he will be presented with a certificate from the Jets.
The award, in its 16th year, is given to coaches in the tristate area who serve the best interests of the game through the teaching of sound football fundamentals, the motivation of young players to achieve, and the promotion of youth football by way of dedication to their community, their school and their student-athletes.
Coach Gonzalez is in 23rd year as a head coach of the Scarlets, 30 years overall with Ridgefield. The Scarlets have amassed: 21 out of 23 winning seasons, 4 league titles and back-to-back county and state titles in 1995 and '96 seasons under Coach Rodriguez's guidance.
Mr. Gonzalez was 3 sport athlete during his playing days at Ridgefield. He was captain and a 1st team all-league tailback during his senior season in 1975. He was also captain of the wrestling team his senior year on his way to becoming league and state wrestling champion. Finally, Mr. Gonzalez was part of the baseball team which won the league and state championship during the '75 season.
On Friday night, the Scarlets came from behind and beat the Westwood Cardinal, 32-18. This win ends their seven game losing streak against Westwood. The Scarlets will be on the road to face the River Dell Golden Hawks on Friday, October 28.
Previous Award Winners:
Week 1: Sean Tremblay, Comsewogue High School, Port Jefferson Station, NY
Week 2: Dominic Carre, West Hempstead High School, West Hempstead, NY
Week 3: Sean Ireland, Norwalk (Conn.) High School, Norwalk, CT
Week 4: Rick Rodriguez, Bayonne (N.J.) High School, Bayonne, NJ
Week 5: Andy Lancberg, John F. Kennedy (N.Y.) High School, Bronx, NY
Week 6: Buddy Krumenacker, Farmingdale (N.Y.) High School, Farmingdale, NY
---