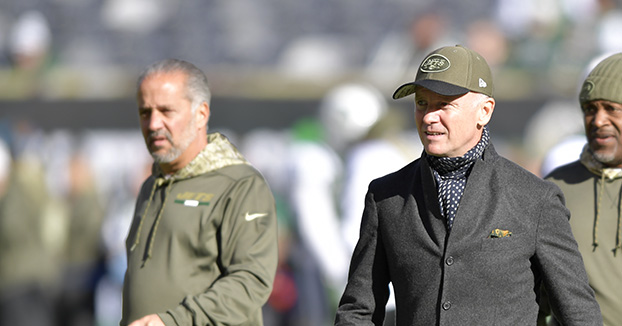 Jets have a very good security chief, Bobby Mastroddi, who is heavily-involved with vetting players.
"We do quite a bit of research on these players," Jets GM Mike Maccagnan said. "I don't think we have to do anything necessarily different in how we do our process."
This is true.
The problem isn't the vetting process; it's pulling the trigger on signing, drafting or trading for players with red flags. That isn't the fault of the Jets' security department; this is on the person/people making personnel decisions.
The three recent Jets' arrests should be a lesson for their personnel department on who they bring in.
And this lesson comes at a great time for the Jets, with $91 million in cap space, and four picks in the top 72, they need to hit this off-season out of the park.
But it's not just adding talented players.
It's about adding players with stellar character.
*****The latest issue of the monthly Jets Confidential Magazine is out, and is available at convenience stories, and by subscription. To subscribe, click below, or call 1-800-932-4557 (M-F, 9-5).
---