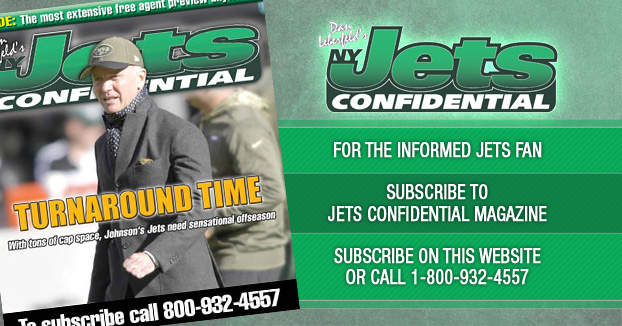 Rex Ryan was asked today, at an appearance for New Era Caps, about whether Geno Smith will be his starting quarterback in 2014.
"You can't really say with any certainties on anything right now because you're just starting the offseason," Ryan said. "You don't know what your roster is going to be. It's probably not the best thing to say, 'Hey, this guy is going to be a starter.' Let's let it play out."
Here is the bottom line – the Jets need to make the playoffs in 2014. There is no way around that. They have missed the playoffs three straight years. So if Smith gives them the best shot to make the playoffs, he should be the quarterback.
2014 is playoffs or bust for the Jets as far as I'm concerned, and surely I have a lot of company.
---