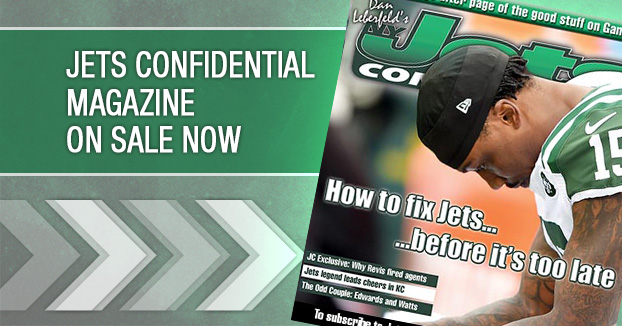 Pittsburgh – The Jets gave one of the NFL's top 3-4 ends, Mo Wilkerson, a 5-year deal for $17 million per in July.
Now they are playing him quite a bit as a 4-3 end. That probably isn't the best way to use him.
Wilkerson earned that big contract by often dominating guards and centers.
So once you give him big money, why change his position? It's like you are paying for one item at a store, and getting another.
The Jets are often playing him over offensive tackles like he's Jason Pierre-Paul or Dwight Freeney. That isn't Mo's game. He's not 6-4, 270 with 4.6 speed. He's 315-pound 3-4 end.
The Jets need to move back to the 3-4 defense and play Mo Wilkerson and Leonard Williams at end. They are both quintessential 3-4 ends. And Steve McClendon is a 3-4 nose tackle, so he's also playing out of position on a four-man line. Rotate Sheldon Richardson in, or trade him before the deadline.
Today in Pittsburgh, a third-string right tackle stifled Wilkerson for the most part. That is startling.
Wilkerson consistently lining over tackles isn't a good idea, and it's not putting him in the best position to make plays.
When you give a guy $17 million-a-year for his work at one position, and then move him to another after position, that doesn't make a heck of a lot of sense.
---