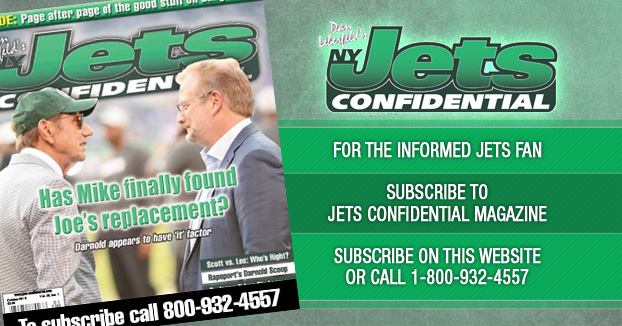 Perhaps the Jets need a football czar, like Tom Coughlin's role in Jacksonville.
Both the Jaguars GM and coach report to him.
In Florham Park, the GM doesn't report to the head coach, and the head coach doesn't report to the GM.
They are equal and both report to the owner.
The Jets' set-up right now might not be ideal.
The problem is with Mike Maccagnan and Todd Bowles on equal footing, who is going to force changes on the scouting side, or the coaching side, if they are needed?
Maccagnan would on the scouting side, and Bowles on the coaching side, but what if one of them has a blind spot in regards to their operation?
Like if somebody never wants to bench struggling players?
Who is going to step in and force them to make changes?
That would be Christopher Johnson, but he doesn't seem like that kind of guy, at least not yet. He always reminds us he's not "Jerry Jones."
Remember, he gave Bowles and Maccagnan two-year contract extensions coming off back-to-back 5-11 seasons, so each is signed for three more years.
And after giving them extensions, he described Bowles and Maccagnan as "quite extraordinary."
But this set-up might not be "quite extraordinary," especially since Bowles and Maccagnan aren't that close.
So the chances of them taking football suggestions from each other isn't great.
The current Jets' set-up could lead to some dysfunction.
Because if both guys report to the owner, not to each other, who is going to oversee the decisions each is making, if the owner is pretty hands off?
So the Jets should take a long, hard look at the structure of their next opponent.
Or give Maccagnan a promotion where the coach reports to him.
********************************************************************************************************************
To subscribe to the monthly Jets Confidential Magazine, a must-read for Jets fans, click below, or call 1-800-932-4557 (M-F, 9-5).
---