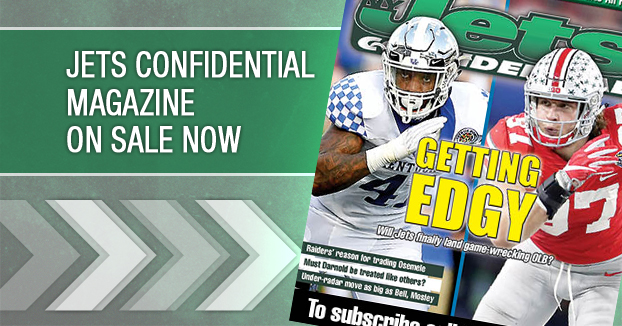 The Jets picked defensive end Muhammad Wilkerson with the 3oth pick of the first round.
This is a great value pick. The Jets did a good job sticking to the board.
Wilkerson was an under the radar recruit out of high school who turned out to be a steal for Temple.
He overcame the mean streets of Elizabeth, and wants to get his family out of there. Now he can.
Wilkerson has outstanding character. He's a terrific person.
He has requisite size to play 3-4 end at 6-4, 315 pounds, and he runs under 5.0 in the forty.
And he while he won't necessarily be the panacea for the Jets pedestrian pass rush, he will help. He's a talented interior pass rusher.
The Jets deserve kudos for this pick. It makes sense on so many levels.
---