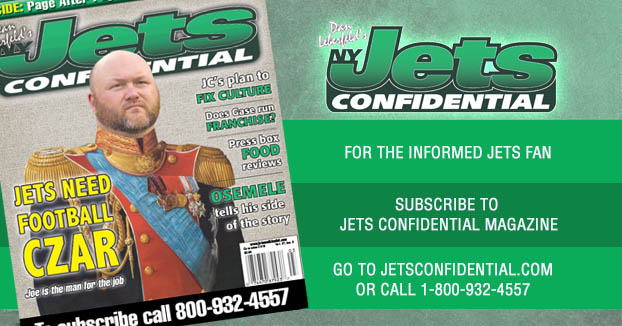 Florham Park – On November 1, Raiders second-year quarterback Derek Carr threw for 333 yards, four touchdowns passes and had a 130.9 QB rating, in an Oakland win over the Jets.
On November 8, Jacksonville Jaguars second-year QB Blake Bortles threw for 380 yards and two touchdowns against the Jets.
Hey, both of these guys look like they are going to be very good, but they are still developing, still learning the whys and wherefores of being an NFL quarterback.
The Jets' pass defense made them look like they are both Pro Bowlers.
Look, it's understandable when New England's Tom Brady goes for over 300. That happens to almost every opponent.
However to allow developmental quarterbacks, who are generally married to their first read, to light you up, is unacceptable.
Moving forward the Jets' pass defenders need to take their collective level of play to another level.
Perhaps they needed a half-season to get on the same page. There are a lot of new parts back there. Chemistry doesn't happen overnight.
But from this point on, no more excuses.
To spend all the money the Jets did in free agency on defensive backs, and then to allow as many big plays as their secondary has, is problematic.
And if the play doesn't improve, some changes need to be made.
***Page after page of the stuff they don't want you to know in the new issue of Jets Confidential Magazine, on news stands now. Get it, you won't regret it! A Jets Confidential subscription makes a wonderful holiday gift for a Jets fan. The gift that keeps on giving. Call 1-800-932-4557 (M-F, 9-5) to order a gift subscription for a friend or relative.
---