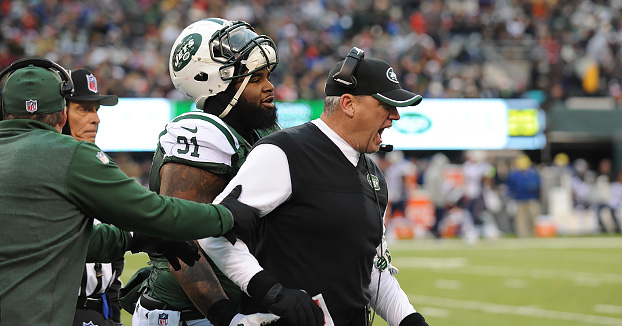 If the Jets beat the Buffalo Bills next Sunday, they will secure an AFC Wildcard berth.
That should be their only focus.
The fact that the Bills are coached by former Jets coach Rex Ryan should be irrelevant to them.
That angle can turn into a distraction.
Jets players need to focus on their jobs, and not whose on the other sideline.
"It's just the next game on the schedule," Darrelle Revis said when asked about facing Ryan.
That is clearly the best mindset to take.
There will be carnival barkers attempting to suck Jets players into the Rex angle.
The players shouldn't fall for this. It's chasing windmills.
They need to focus on their assignments.
Not who is on the other sideline.
***Don't forget to subscribe to the monthly Jets Confidential Magazine. You can do so on this website. Page after page of the inside word on Gang Green. You can sign-up on this site, or call 1-800-932-4557 (M-F, 9-5) to subscribe.
---