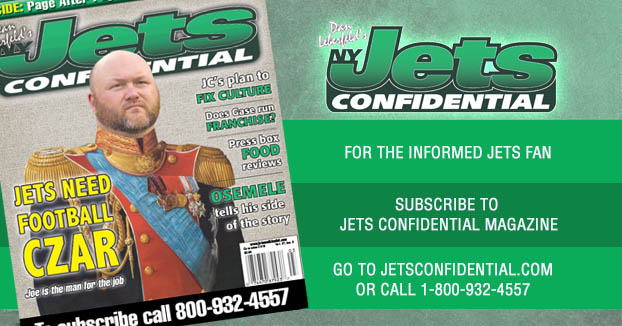 ESPN's Andrew Brandt, who knows John Idzik well, describes the Jets' approach to "Disgruntled Part IV" this way – "Sense that the new Jets front office will be more stoic, less reactive to Revis and his agents' rumbles of discontent."
Smart strategy.
Let Schwartz-Feinsod do all the talking.
Expect the Jets' football operation under John Idzik to be as quiet as a church mouse.
With few or no leaks.
---