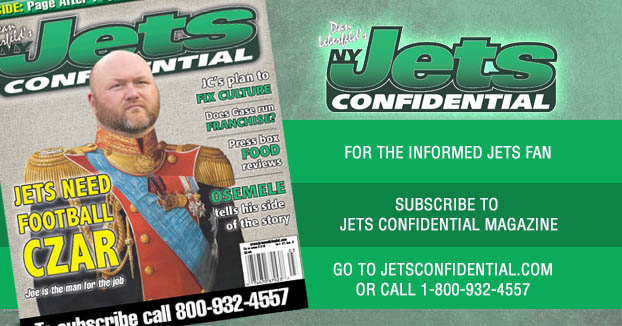 When it comes to Jamal Adams or any big decision, Joe Douglas should not pander.
Nothing Douglas does should be based on public opinion polls or the media. Everything he does, along with sidekicks Phil Savage, Chad Alexander and Rex Hogan, should be based on sound football decision-making.
Don't worry about the reaction in the papers, sports talk radio or on Twitter.
First and foremost, this week, Douglas, with his great scouting reputations, needs to knock this draft out of the park.
But along with nailing the draft, there should be no caving to player's contract demands for PR reasons at any time.
Some of the former regimes might have caved to a player demands due to media and fan pressure. Darrelle Revis's agents were masters at playing the media game to get what they wanted.
Falling for this kind of scorched-earth approach by a player agent should be in the Jets' rear-view mirror.
As Douglas likes to say, "I'm going to do what's in the best interest of the New York Jets."
And that's way it should be.
Ignore the white noise at all times, and stick to your plan.
**********************************************************************************
To subscribe to the monthly Jets Confidential Magazine, click below, or call 1-800-932-4557 (M-F 9-5). So much stuff about Gang Green you won't read anywhere else. A subscription makes a great birthday gift for a Jets fan.
---