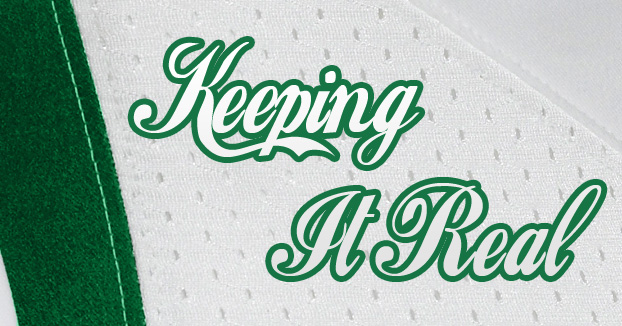 A heaping helping of the good stuff from Jets' training camp.
[private]
Safety Terrence Brooks is having a great training camp. He's been one of the best players on the field making tons of plays in coverage and run support. He has tremendous speed for a safety.
And it took an injury for him to get out more playing time.
Rontez Miles hurt his leg in the spring. Brooks was buried behind Miles most last year for the third safety spot.
After Brooks was AFC Defensive Player of the Week following a standout performance against Miami in Week Three, he basically went into the Witness Protection Program.
There is something amiss here.
There are some people in the building obsessed with a predetermined depth chart and it takes an injury or some other act of nature to change it.
For Miles, who is a good box safety and special teamer, but struggles in coverage due to stiff hips and limited speed, to be ahead of Brooks as the third safety last year was short-sighted and illustrative of a problem with the Jets' utilization of players.
I think this is more on some of the coaches who have some blind spots when it comes to certain players, and it has hurt the Jets in games.
And I certainly could give you other examples of this from the last couple of years . . .
Brent Qvale has turned into a really good right tackle. If I were a team in need of a right tackle, I'd call the Jets. Good technique, tough as nails and a force as a run blocker. If he reaches free agency next off-season, he's going to make some good money. He was superb in Thursday's practice. He is terrific of sealing the edge, and after one long run behind him off right tackle, a Jets defensive coach yelled at his players.
"Nobody runs on our bleeping defense," the coached yelled.
On the play after the coach said this, Qvale had a great block on defensive end Xavier Cooper, and RB George Atkinson had a nice gain off right tackle.
Qvale has turned into a very good NFL right tackle, and you have to wonder if the Jets would give him a legitimate chance to beat out Brandon Shell.
It's not that Shell is bad, but Qvale might be a little better.
But based on the point I made in the previous note, perhaps they won't give Qvale this shot.
Last year when Brian Winters was playing for two months on one leg, it was a big surprise that the Jets didn't use Qvale (who can play guard) or Dakota Dozier in that spot. Maybe it was a depth chart thing again. But I would have gone with Qvale or Dozier over a guy who admitted he was "playing on one leg."
Playing Brian Winters for two months with a sports hernia, when they had Qvale and Dozier in reserve, was crazy, man . . .
This Henry Anderson trade looks like a steal of biblical proportions. He continues to make a ton of plays. In last play of a one-on-one pass rush drill on Thursday between the offensive line and defensive linemen/linebackers, he blew by Spencer Long with impressive first step quickness. It's hard to believe the Jets got this guy for a seventh-round pick. He is a 6-6, 295-pounder who plays with a great motor and technique.
August 3, 2018
Premium will return by 11:30 pm Saturday after the Jets' scrimmage at Rutgers
[/private]
---