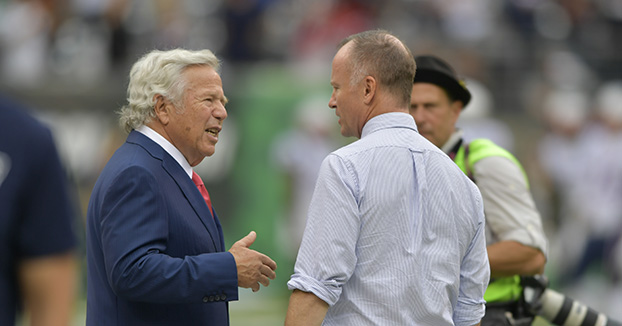 Orlando – Patriots owner Robert Kraft addressed the Malcolm Butler Super Bowl benching for the first time on Monday, at the NFL Owners Meeting in Orlando.
"Here is the deal," Kraft said. "We in New England are privileged to have arguably the greatest coach in the history of coaching. We are involved in a number of businesses in our family. We are in 95 countries in the world. We try to encourage to have good managers. We want them to take risks and sometimes they work out and sometimes they don't. But I have faith in Bill as a coach.
"I don't think there is anyone who has the football knowledge and expertise along with understanding personnel. No one can merge those two words (like Belichick), and he's done pretty well for us the last 18 years. As a fan, I can question some of the moves. As someone who is privileged to be the owner of this team, I encourage him to keep going with instincts and doing what he thinks is right.
"There is no doubt in my mind, that even if he made an error, and this is true with any of our managers, if you are doing it for the right reason, I support it 100 percent. And I've never had one instance, in the 18 years, where Bill hasn't done what he believes is in the best interest of our team and to help us to win games."
---