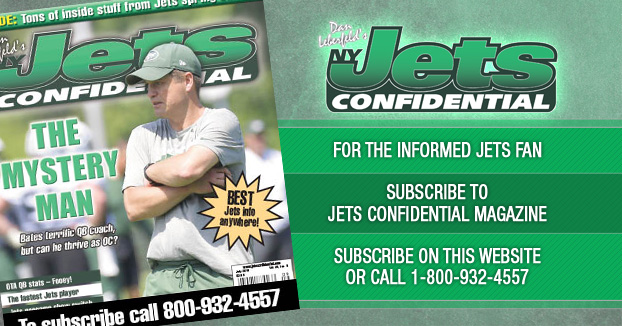 Jason La Canfora of CBS Sports took a shot at the reporters who over the Jets.
"The New York Jets have at least one more opponent than the rest of the teams in the NFL this season. And if the pen is indeed mightier than the sword, then I don't fancy their chances at prevailing, at least not anytime soon," wrote La Canfora for CBSSports.com.
"If this latest Jets' melodrama, the one with Mark Sanchez suffering a relatively minor shoulder injury behind the second-string offensive line last week, is illuminating of anything, it's that the friction between the people who cover it couldn't be much more overt. It's gone way beyond business there. This war seems decidedly personal."
Speaking for myself, I try to avoid getting personal. Maybe sometimes I slip up, but I try very hard not to go there.
I don't think La Canfora should paint everyone with the same brush.
Why doesn't he name names, instead of lumping everyone together?
---