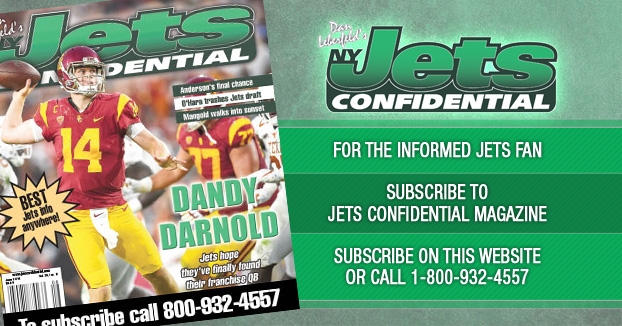 During his press briefing last Thursday, Jets GM Mike Maccagnan was asked if he would target another quarterback in the draft.
This led him to wax philosophical on the importance of never targeting positions in the draft.
"I think when you go in the draft, the draft is such an opportunity to add players at any position," Maccagnan said. "The one thing I learned over my years before I took this job, was when you sort of target players in the draft, there's more uncertainty with that.
"Once we sort of establish our board, we'll make that determination if the best player available at our pick is a quarterback or another position and go from there. I also think [targeting positions is} kind of a flawed approach to a certain degree.
"I always find that when people start factoring things in that don't have any bearing on the evaluation of the players, you run the risk of forcing a pick or skewing your evaluation of them and sometimes make mistakes."
In other words, In Maccagnan's football world-view, you always stick to your value board, regardless of position.
***The new issue of Jets Confidential Magazine is out. A blunt look at what the Jets need to do to take the next step. Also, tons of Jets Whispers and so much more. A must-read for Jets fans. To subscribe to this monthly magazine, call 800-932-4557 (M-F, 9-5), or you can subscribe on this website.
---