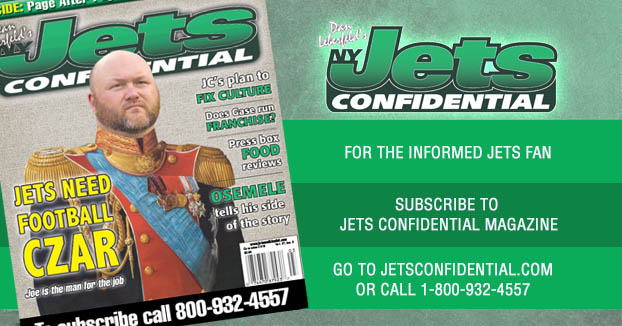 New York, March 6, 2013 – Known as the "Nobel Prize for public service," the Jefferson Awards, at a national ceremony held today at the Pierre Hotel, honored former New York Jets and NFL defensive tackle Marty Lyons for Outstanding Service by a Professional Athlete. Dedicated to reaching out to terminally ill children, the Marty Lyons Foundation has granted over 6,000 wishes since its founding and has expanded its philanthropic efforts throughout twelve states.
The Jefferson Award was presented to Lyons by NFL great, Troy Vincent; a fifteen year veteran cornerback, who now serves as Senior Vice President of NFL Player Engagement. Vincent was the 2012 recipient of this coveted award for community service. Previous recipients in the outstanding athlete category include former Buffalo Bills quarterback and NFL Hall of Famer Jim Kelly and NHL Hall of Famer, Pat LaFontaine.
"Marty Lyons' life-long, personal commitment to community service and making a difference in the lives of others, comes from that same spirited dedication we all saw in him when he played in the NFL," said Troy Vincent, "I am honored to present this Jefferson Award to one of our own; someone who is such an inspiring example of the extraordinary impact both present and former NFL players are making in our communities."
"I am humbled to receive this award and accept it on behalf of the children who have come through the doors of our foundation these past thirty years," said Marty Lyons, now a New York Jets radio analyst, "Once you have witnessed the strength and courage seen in the eyes of a child facing a life-threatening illness, you fully understand the meaning of your own mission. Their spirit of hope and belief that anything is possible, reminds all of us what the focus of our own lives must be."
Marty Lyons, also the recipient of the 2011 Heisman Humanitarian Award, was recognized as an All-American at the University of Alabama under Coach Paul "Bear" Bryant. As the number one draft choice in 1979, the defensive tackle and end played for the New York Jets for 12 years and was recognized as a key member of the legendary "New York Sack Exchange."
The Robin Hood Foundation received the 2013 Lifetime Achievement Award. Hailed by Fortune magazine as "one of the most innovative and influential philanthropic organizations of our time," Robin Hood has donated $1.25 billion dollars since 1988 to end poverty in New York City.
Recipients of the "Globe-Changers" youth service award included a Yale University senior whose international non-profit Girls Helping Girls has trained and mentored thousands of girls worldwide to incubate entrepreneurial projects in more than twenty countries; a 22 year old coder whose organization Code The Change has generated over $250,000 worth of value for the social sector, and a Pittsburgh teenager whose military veteran-focused group Seeds of Hope is expanding nationwide.
The award for Outstanding Service by an Entrepreneur went to Gerald Chertavian, whose organization Year Up provides professional training to low-income youth.
Founded by Jacqueline Kennedy Onassis, Senator Robert Taft Jr., and Sam Beard, and now celebrating its 40th anniversary year, the Jefferson Awards honor extraordinary individuals and companies whose profound achievements and commitment to their communities are making the world a better place to live.
"This year's Jefferson Awards recipients have made real and lasting differences in the lives of countless people across the United States," said Sam Beard, the Jefferson Awards President.
---