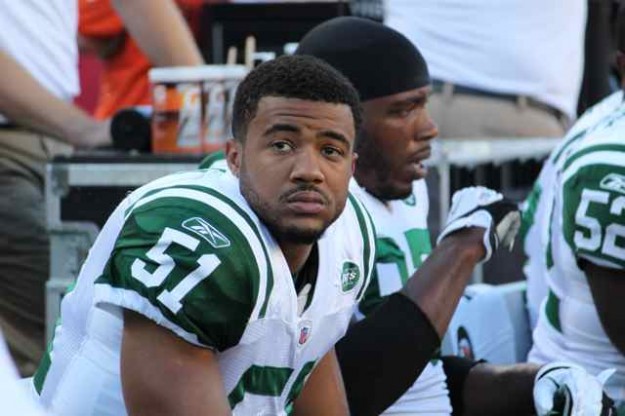 Aaron Maybin has done a lot of good things for Jets this year in the four games he's played for them.
He has three sacks and three forced fumbles.
There is talk of giving him more playing time.
That might not be a good idea.
While he's had some nice results in his four games as a Jet, let's be realistic.
He is a 6-4, 228-pound 3-4 OLB – way undersized.
And if he plays too much, quarterbacks will check off to the run, and go right at him.
The amount of playing time he's getting now is just right.
He's a terrific pass rush weapon, but is a liability against the run, and needs to play on a limited basis.
---