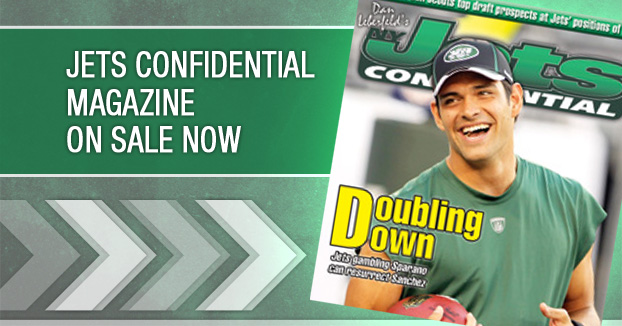 A writer for NFL.com, which is owned by the NFL, blasted the Jets for their handling of the Tim Tebow press conference.
"It's crazy enough for any backup quarterback to get his own press conference," wrote Gregg Rosenthal, a blogger for NFL.com. "It's even nuttier when the backup gets introduced on a full-sized indoor practice field because the media won't fit in the normal press room."
Where did NFL.com want the Jets to hold the press conference, in a room that wouldn't fit the amount of people attending? And that would have been the case in the regular press room.
That wouldn't make much sense, and would probably lead to a visit from the Florham Park Police Department, because it would have been a fire hazard.
---