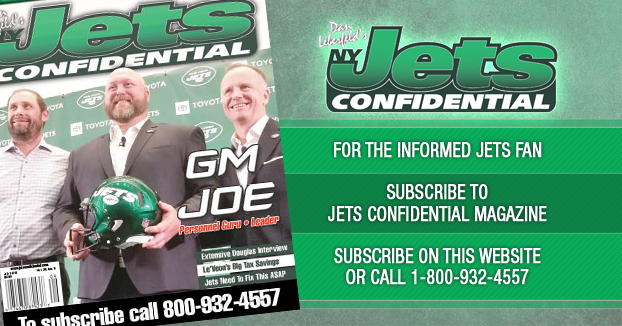 On December 23, there was a rumor on an NBC website that if the Jets make a coaching change they're "planning to make a run at (Jim) Harbaugh after the season ends."
On December 24, the Jets responded to this rumor with a statement from team owner Christopher Johnson:
"Todd Bowles is our Head Coach. There is no truth to the report of our interest in Jim Harbaugh."
On December 26, NFL.com had a report backing the NBC story that the Jets were interested in Harbaugh.
In a story co-written by Ian Rapoport and Tom Pelissero listing potential candidates for NFL head coaching jobs, the scribes wrote about Harbaugh: "Jets' interest was real, but no signs he wants to bolt his alma mater."
So the NFL's own website, owned by the league, is saying the Jets interest in Harbaugh "was real."
It might be time for another statement.
*********************************************************************************************
To subscribe to the monthly Jets Confidential click below, or call 1-800-932-4557 (M-F, 9-5). So much stuff about Gang Green you won't read anywhere else.
---