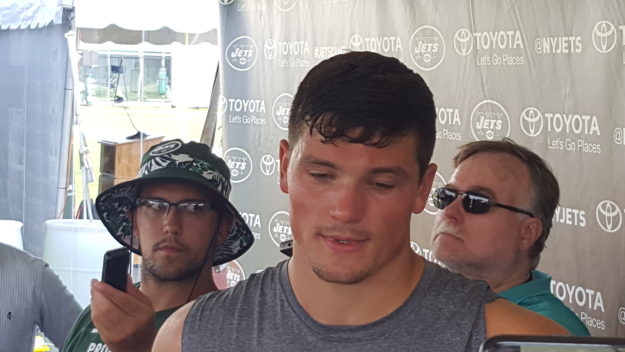 Aside from having rare arm talent, something impressive about Hackenberg is he doesn't pay attention to the white noise, the chatter outside One Jets Drive.
He's just focusing on the job at hand – moving up the growth curve as an NFL QB. He really doesn't give a rat's behind what people are writing or saying about.
Perhaps his experience at Penn State helped thicken his skin.
Look, I'm not making any predictions on how he will turn out. I have no idea.
I'm just saying he does a good job of having a laser beam focus on what's important, and not worrying about things like Twitter, talk radio and message boards.
*****To subscribe to the monthly Jets Confidential Magazine, a must-read for Jets fans, click below, or call 1-800-932-4557 (M-F, 9-5).
---