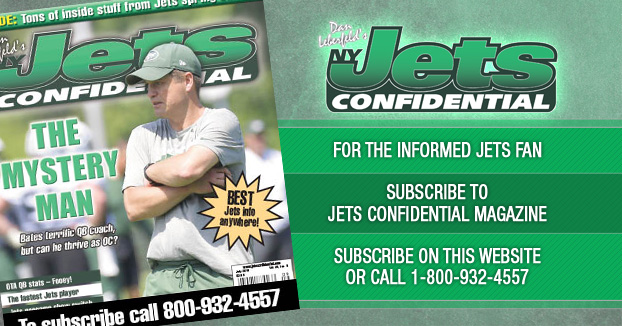 Bill Parcells assessment of Mark Sanchez, during a radio interview on 1050, summed up the quarterback perfectly.
"If they get everything good around him, I think it will go well," Parcells said. "Right now, I don't think he can take the team completely on his shoulders."
The Jets winning formula is good defense and special teams, run the ball effectively, and use a ball control passing attack with a lot of play-action and bootlegs.
Anybody who thinks they need to open things up, and let Sanchez loose to "do his thing," is misguided.
---