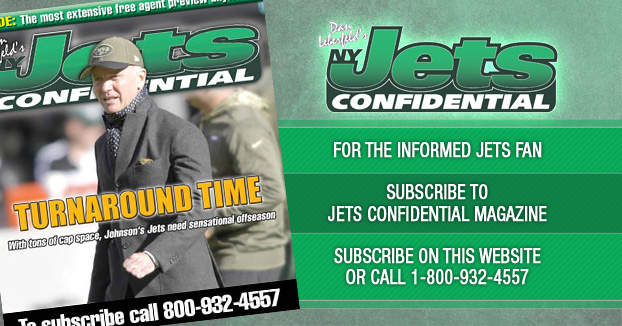 Entering the 2015 off-season, the Jets were in the top five of available salary cap space.
Now, they are in the bottom five.
And they have a lot of key free agents like Ryan Fitzpatrick, Mo Wilkerson and Damon Harrison.
One reason for the rough cap situation is the largesse of the contract given to cornerback Darrelle Revis. Last March, he signed a five-year deal for $70 million, with $39 million fully guaranteed.
Some might consider this profligate spending for a 30-year-old cornerback. Some might not.
Revis had a so-so first season, including a rough outing in the Jets' season-finale at Buffalo, in a must-win game.
He's still a solid player, but his speed and quickness have slipped a tad. It happens to all of us.
So his contract might not be commensurate with his current skill set.
So considering the Jets' rough cap situation, and all the key players they need to re-sign, Revis should do the right thing, and take a pay-cut.
***The new issue of Jets Confidential is out, and is one of our best ever, loaded with inside info, and tons of ideas on how the Jets can take the next step. On news stands now. Call 1-800-932-4557 (M-F, 9-5) to subscribe, or you can subscribe on this website.
---